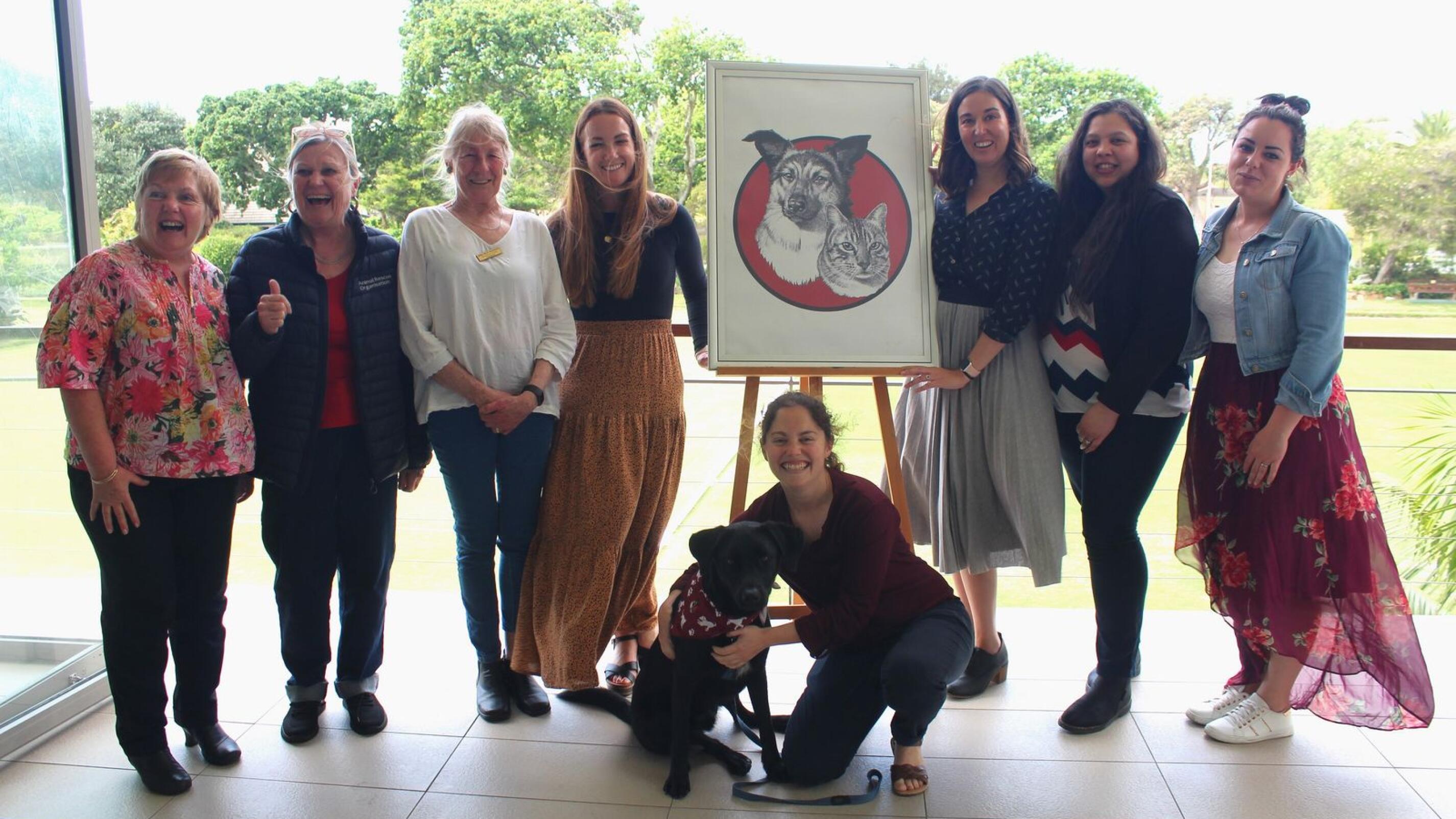 The Animal Rescue Organisation (ARO) in Ottery raised R9000 at a fund-raiser in Newlands in honour of World Animal Day.
Donors, volunteers and sponsors were among the 80-odd people at the breakfast fund-raiser at Kelvin Grove Club, on Friday October 6, two days after World Animal Day, which is celebrated annually on October 4.
"Many people who attended this event have been by ARO's side for years. We absolutely love having the opportunity to see them face to face and share the stories of the animals they have helped," said ARO spokeswoman Lindsey Concer.
Zuleikha Abrahams, 59, from Pelican Park, praised the ARO for the care it had given her guide dog, Saharra.
"I noticed that Saharra was getting ear infections a lot, and I was told that it already cost R500 per month to maintain a guide dog, so I knew having to treat her would cost a lot of money," said Ms Abrahams, who is unemployed and has been blind since 2008.
The ARO gave Saharra antibiotics at first, but when the ear infections persisted, a vet advised Ms Abrahams to change Saharra's diet. Ms Abrahams said the ARO had helped to arrange special dog food and have it delivered to her home.
"Saharra made a recovery and is now healthy, and I thank Animal Rescue who showed a spirit of welfare to all owners who perhaps don't know where they can take their animals for much needed help that they can't afford."
ARO veterinarian Dr Natasha Clark, from Kirstenhof, has been part of the organisation for three years. Just over a year ago, she adopted Gary, a Labrador she operated on after he was hit by a car in Ottery. Since then, Gary has become a "spokesdog" for the organisation.
"When Gary was treated for his fractured leg, his owner could not be contacted even though we made attempts. Normally when we don't hear from the owner, the dog is considered a stray or abandoned.
"Sometimes when we do this work, it can be stressful, though coming home and seeing Gary who is always happy does help a lot.
"To be able to see the difference in an animal's life and the owner's lives can be rewarding."
Ms Concer said the fund-raiser helped them connect with their donors and bring in some income, but the organisation faced a relentless battle to keep funding its services.
"ARO sterilises an average of 400 animals per month. So we need 400 donors signing up for a R300 monthly donation in order to cover those."
The public can also help by donating used goods to the ARO's charity shops and adding the organisation as a beneficiary on MySchool Cards. Visit animalrescue.org.za for more information or email Ms Concer at lindsey@animalrescue.org.za.