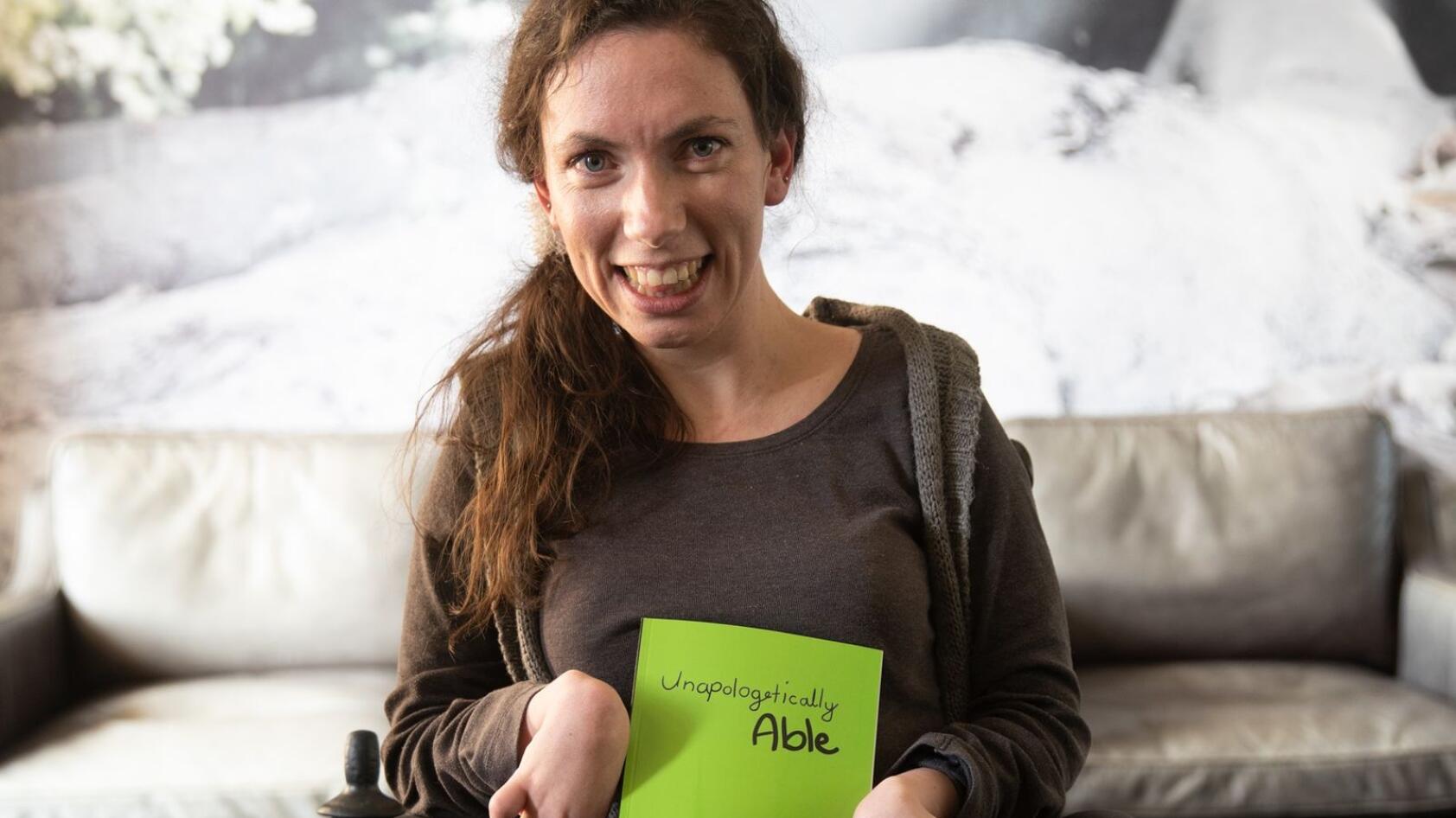 Michaela "Chaeli" Mycroft was told she would never be able to do much given her circumstances.
But while the cerebral palsy and degenerative neuropathy have kept her body in a wheelchair, they've failed to stop her from climbing Kilimanjaro, tackling a PhD, running the Comrades, winning the International Children's Peace Award and founding an organisation fighting for a more inclusive world for the disabled.
Now the 27-year-old has written a book.
In Unapologetically Able, she reveals her thoughts, fears, questions and crazy experiences as well as the lessons she has learnt along the way.
"I've wanted to write this book for years," says Chaeli. "But really doing it takes a different kind of courage and tenacity, and, in some ways, it's scarier and more daunting than climbing Mount Kilimanjaro. Through it though, I've reached an even deeper level of self-acceptance, and that's the key thing I hope everyone that reads my book takes with them."
In the foreword, Chaeli writes that she has not written the book to be a source of inspiration. "It's just my story – a collection of memories, experiences, lessons and ideas of plans for the future.
"I've tried to reveal my life and its lessons in all their complexity and range, from very intense moments and questions, to my grappling with the theoretical understanding of disability discourse, to some hilarious encounters and crazy stories. It's a roller-coaster of emotions, which is actually a pretty accurate description of my life thus far."
The book is dedicated to her dance partner, Damian.
Asked about the title, Chaeli says, "People tend to think that I've succeeded in spite of my disabilities, but I want them to know that I'm still unapologetically able to do so many things they thought were beyond a disabled person's reach. At the same time, I'm also unapologetically disabled. I have real needs, and I'm not ashamed of them. We have to own every part of ourselves unapologetically, and, for me, that includes all the disability stuff."
Unapologetically Able is available at chaeli.co.za and from Amazon.