The Western Cape Emergency Medical Services (EMS) now has a licence to use drones in rescue operations.
The licence allows it to fly drones over national key points, roads, people, public spaces and the Table Mountain National Park.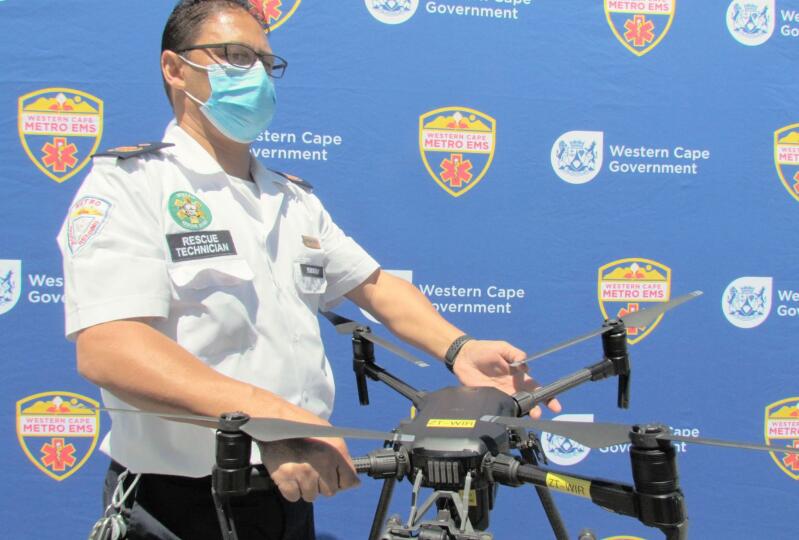 At a launch function, held at the lower cableway station in Tafelberg Road on Tuesday December 15, Health MEC Dr Nomafrench Mbombo, said the drones would be used in emergency situations across the metropole.
"We are the first state-owned licensed operator, and we would like to see this grow to other rescue services and parts of the city as well," she said.
For the moment, the focus is on the Table Mountain range, which can be dangerous both for hikers getting into trouble and for those being targeted by criminals.
Wilderness Search and Rescue's incident commander Roy van Schoor said drones could be used in instances where hikers were stuck on a ledge on Table Mountain.
"If they are injured and the rest of the party can't get to him, a drone can be deployed and we can see precisely what the situation is and then plan a rescue."
EMS director Dr Shaheem de Vries initiated the project in January 2017.
Dr De Vries appointed Fabian Higgins, of Milnerton, as the project leader. It took him three years to complete the South African Civil Aviation Authority process.
"We're not allowed to officially fly in uncontrolled air space which meant practising in Atlantis, Stellenbosch and Wellington," said Mr Higgins.
"When responding to mountain calls and sea rescues, we usually utilise helicopters. The drones will assist when adverse weather prevents use of helicopters in certain areas," he said.