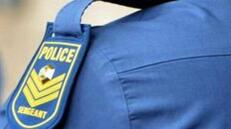 Diep River police are holding a recruitment drive for trauma counsellors.
Volunteer counsellor's work out of the stations' victim support facility, helping victims of violence and crime and assisting police in taking down detailed statements.
"The facility offers debriefing to all members of the public – adults and children – who have suffered or fallen victim to serious traumatic crime-related incidents. All services are free of charge," said station spokesman Constable Zak Marais.
Applicants must be 18 or older to apply. Successful applicants will be subjected to a vetting process and given in-service training by the police.
The closing date for applications is Wednesday June 30.
To apply, email a CV to diepriversaps@saps.gov.za marked "Attention: Const Z D Marais". Contact Diep River police station at 021 710 7300, or the victim support facility at 021 710 7342.