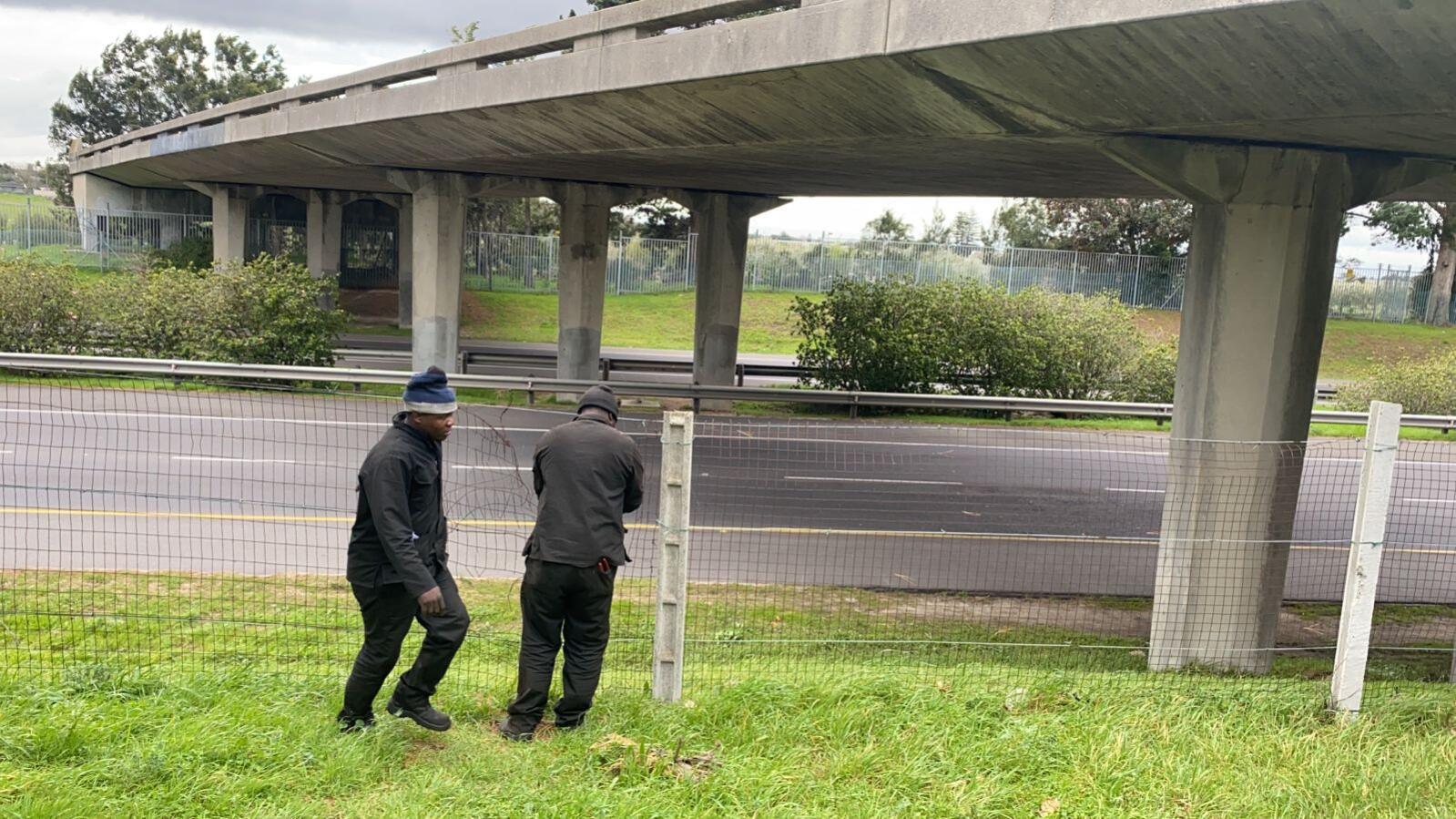 Tokai residents have taken it upon themselves to fix holes in a fence along the M3.
The broken fence was seen as a security risk during a virtual meeting hosted by Kirstenhof and Environs Ratepayers' Association (KERA) on Wednesday July 7. The fence was fix the following day.
Thirty-two people attended the meeting, including mayoral committee member for safety and security JP Smith, council speaker Felicity Purchase, Ward 71 councillor Penny East.
There seems to be some confusion over exactly who is responsible for maintaining the fence.
At the meeting, Mr Smith said the fence lay outside the road reserve area. "Some portions seem to be owned by council and other parts are private," he said.
City spokesman Luthando Tyhalibongo said the responsibility to fix the fence lay with the provincial Department of Transport and Public Works , but the department's spokesman Jandré Bakker said the M3 was a municipal main road, making the City responsible.
Tokai Residents' Association chairman Don Kourie said Tokai residents had repaired the fence with materials donated by a fellow resident.