The Karoo Animal Protection Society (KAPS) held a pop-up fund-raiser in the Meadowridge courtyard at the shopping mall, on Saturday April 17.
The non-profit organisation was founded by Collette Teale of Barrydale who was the recipient of the Jeanne Marchig Animal Welfare Award last year for her outstanding achievement as a mobile service for all kinds of pets and livestock in the Little Karoo.
The award statement said, "Every day, KAPS has to surmount terrible obstacles and face not just the awful and pitiful conditions for animals, but also the unforgiving and at times volatile conditions of the poor people in some of the communities they serve. Without the hard work, courage and tireless dedication of KAPS under the guidance of Colette Teale, the situation would be very much worse."
Ms Teale said they work in deprived townships covering a vast area, such as Amalienstein, Zoar, Nissenville and Smitsville. Their focus is sterilisation but KAPS inspectors also maintain a constant monitoring for cruelty and neglect – chains and no water, backed up by the Magisterial Authority under the SA Animal Protection Act. She said another challenge is that there are no vets in the area.
Volunteer David Barron of Tokai, said KAPS services are free to the poor and needy, including emergency call outs with medical treatment, food, and bedding and donated kennels. The local fundraising is an important asset to help KAPS keep up the necessary services and standards for the animals. And the funds assist the animals' owners who are often jobless, and impoverished with no access to veterinarian services and are dependent on the organisation.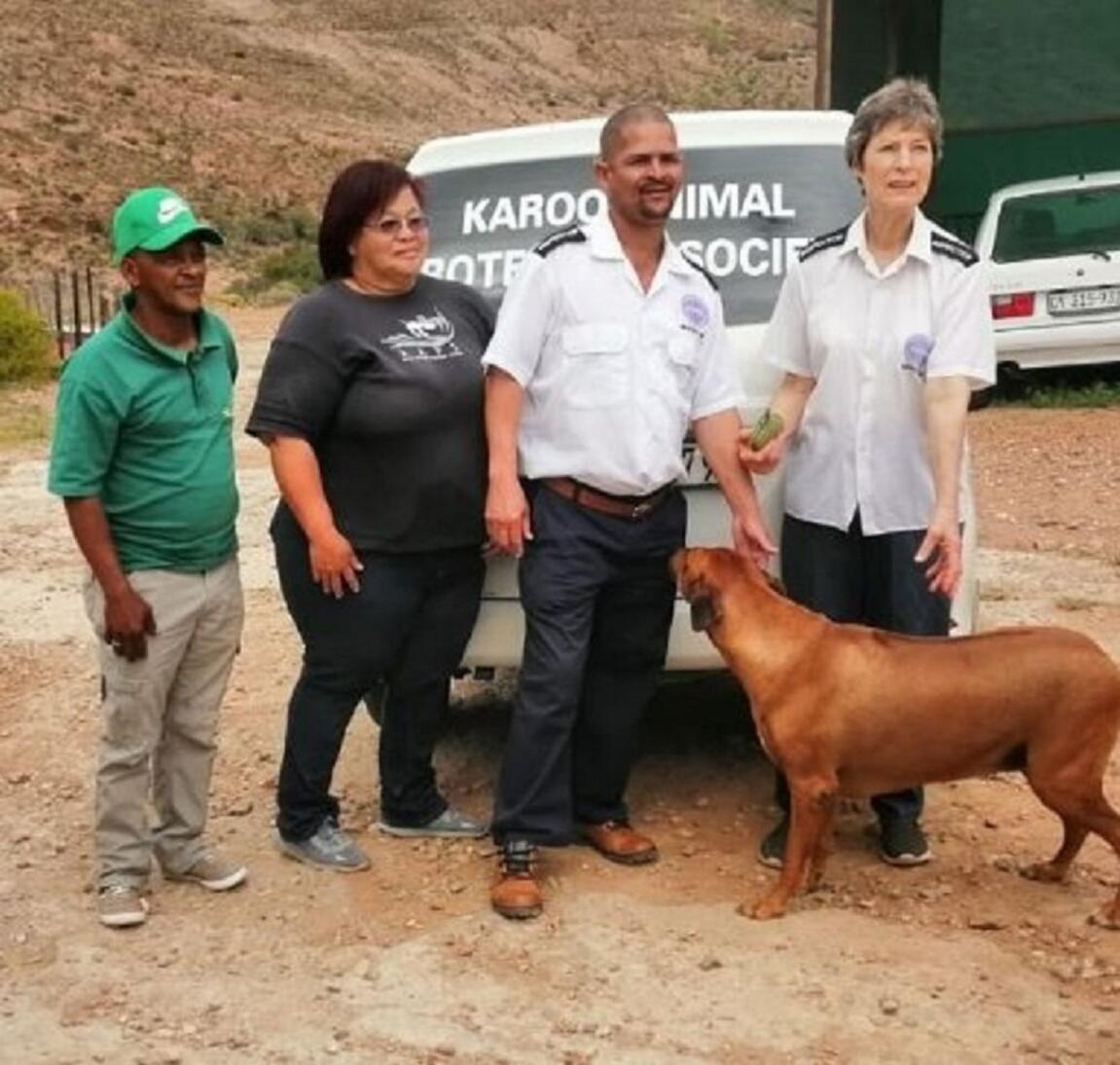 The Karoo Animal Protection Society (KAPS) is hosting a charity bonanza on Saturday May 1, from 9.15am to 11am, at 7 Moorland Crescent, Tokai. Entry is free. Full Covid-19 protocols will be implemented and the sale is held outdoors. For more information, or to make donations, contact David at 082 376 1206.