The eerie silence hanging over school halls, classrooms and playgrounds is about to be broken as pupils return to school on Monday February 15.
According to Kerry Mauchline, the spokeswoman for Education MEC Debbie Schafer, parents are looking forward to schools reopening.
"We've even had schools asking to be allowed to reopen before Monday. Many parents are struggling to juggle being back at work with schools still being closed," she said.
Over the past two weeks, many Constantia valley schools have held orientation programmes to familiarise pupils with the Covid-19 safety drill and the academic programme.
Some schools invited past pupils to speak. Bergvliet High had Victoria Hospital's Dr Nasief van der Schyff provide the latest information about the virus and vaccines.
At South Peninsula High, Dr Sedick Camroodien, ex-student and medical doctor, spoke to staff and pupils about Covid protocols and procedures for the 2021 academic year.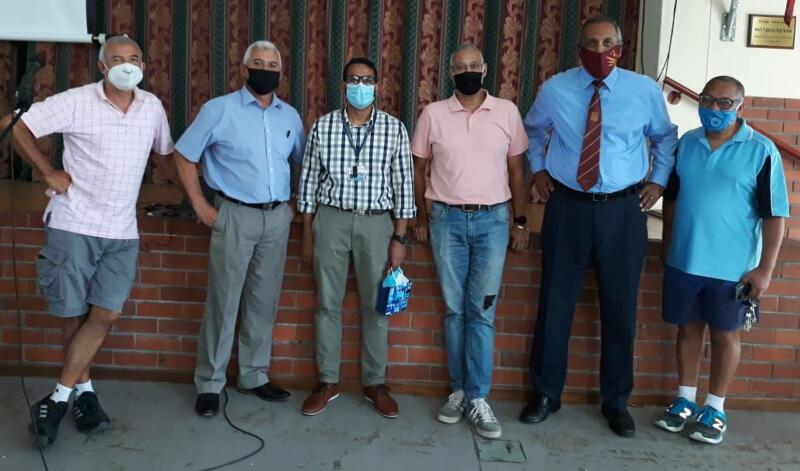 South Peninsula High matric Kirsten Links said she was concerned that there would be a third wave and she wondered whether the school would have online learning that would be accessible to everyone.
Fellow South Peninsula High matric Afraa Bray said it would be good to get back to a structured learning environment again after being at home for so long, although he was nervous about spending most of his day around people after not leaving the house. "It'll definitely be an adjustment, but I'm open to and eagerly anticipating the change," said Afraa.
Zwaanswyk's matric head pupil Alex Williams said parents and pupils had mixed emotions about the reopening of schools.
"I'm looking forward to seeing my friends and miss the routine and normalcy that school creates," she said.
Aden Koning, from Zwaanswyk's representative council of learners, said some matric pupils and parents were disappointed about the delayed start to the academic year. "But they're happy that teaching and learning can continue soon," said Aden.
Wynberg Boys High School staff have been trained to teach online using the school's digital platforms.
"We'll run a single timetable all year irrespective of the lockdown levels, either in the classroom or at home," said headmaster Jan de Waal.
Wynberg Girls' High principal Dr Jennifer Wallace said they had taken advantage of the extra time to de-clutter the campus, review existing policies and procedures and plan for the future.
All schools report having abundant personal protective equipment with Bergvliet High principal Stephen Price saying they have enough sanitiser and disinfectant to float a small navy. And they have enough masks to top up the few pupils who do not have.