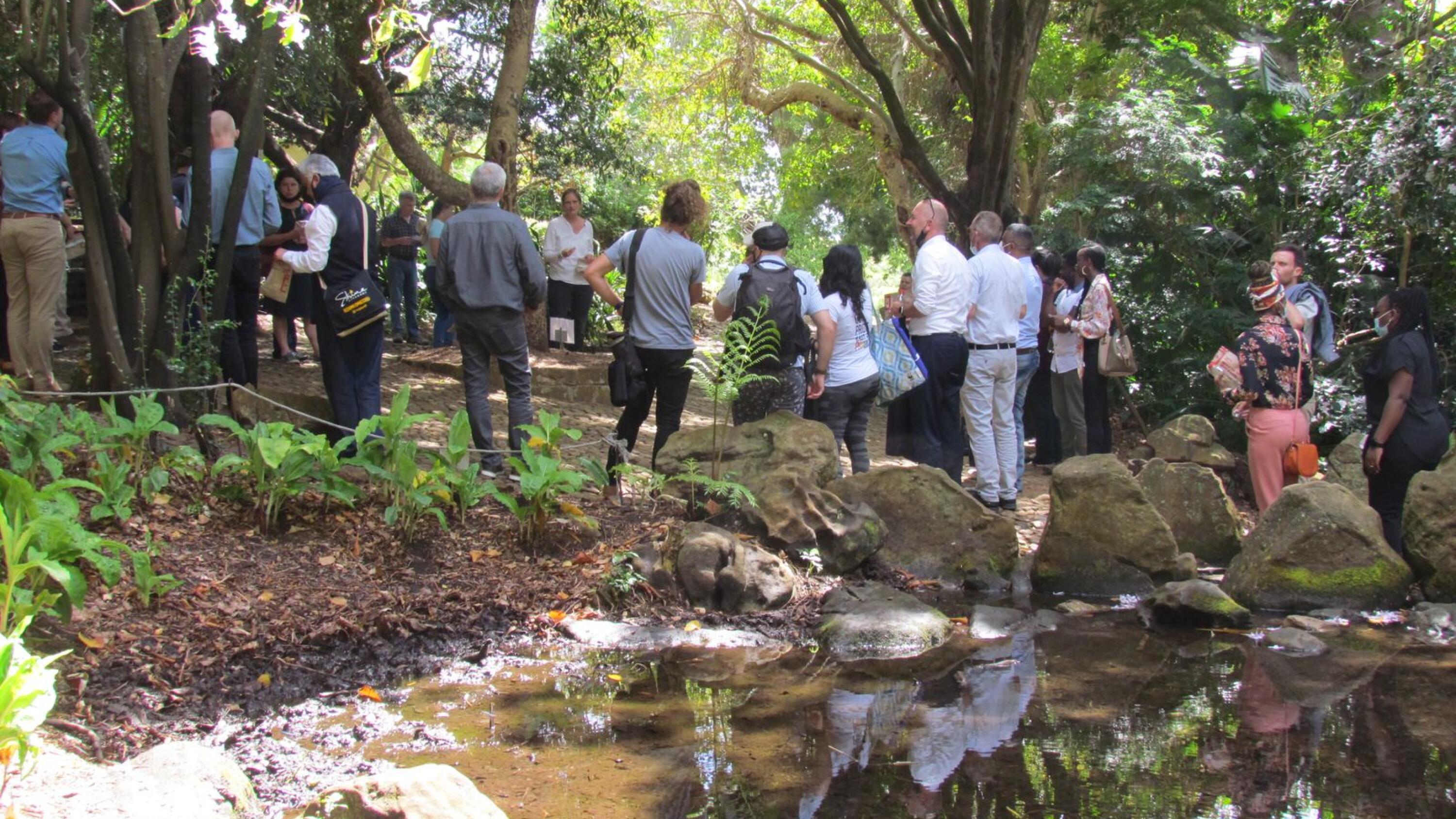 Bergvliet and Constantia are part of a project to assess the use of groundwater, the "unsung hero" in Cape Town's battle with a devastating drought five years ago, according to Dale Barrow, the hydrogeologist and director at GEOSS, a groundwater consulting company.
Mr Barrow was one of several speakers at the launch, on Monday, of the Table Mountain Water Source Partnership, a public-private campaign to promote the protection of Cape Town's groundwater.
The event was hosted by the Danish Embassy and the World Wide Fund for Nature South Africa (WWF-SA).
Mr Barrow said dams supplying Cape Town had been 35% in late 2017, during a devastating drought, whereas today they were 98% full. While Day Zero had been averted, the crisis had shown both the importance of groundwater as an alternative water source as well as the risk of over-abstraction from underground aquifers without proper management and monitoring.
In March 2020, the WWF and GEOSS launched a pilot project to monitor borehole use by Newlands residents and businesses in Airport Industria.
The data showed that 90% of boreholes in Newlands and 14% in Airport Industria were not noted on municipal or state databases.
"No-one knows how much groundwater is being used, hence the need to start measuring what the groundwater table does to see if there is over abstraction," said Mr Barrow.
The monitoring project is now being extended to include Bergvliet and Constantia, along with Brackenfell, Kommetjie, Noordhoek and Philippi.
WWF South Africa CEO Dr Morné du Plessis, of Tokai, said the project brought together civil society, faith groups, schools and non-governmental organisations.
It is built on a public-private partnership that includes the City of Cape Town, the Danish Embassy, the Department of Water and Sanitation, GreenCape, UCT, UWC, the Water Research Commission, brewing multinational AB InBev, and the WWF.
"In South Africa, we need to value groundwater for the precious resource it is. This is particularly important in the light of the climate challenges that lie ahead for our water-stressed country," said Dr Du Plessis.
WWF-SA's water stewardship programme manager, Klaudia Schachtschneider, of Newlands, said 10% of South Africa had underground water and Cape Town was unusual in that it stood on of one of these aquifers.
Lead researcher at UCT's Future Water Institute, Dr Kevin Winter, is concerned about the quality of surface water and how it could affect groundwater quality in aquifers.
"We can't expect aquifers to clean our groundwater," he said. "Surface water quality is a serious challenge for the City of Cape Town and is accumulating in the environment which will also affect groundwater quality," said Dr Winter.