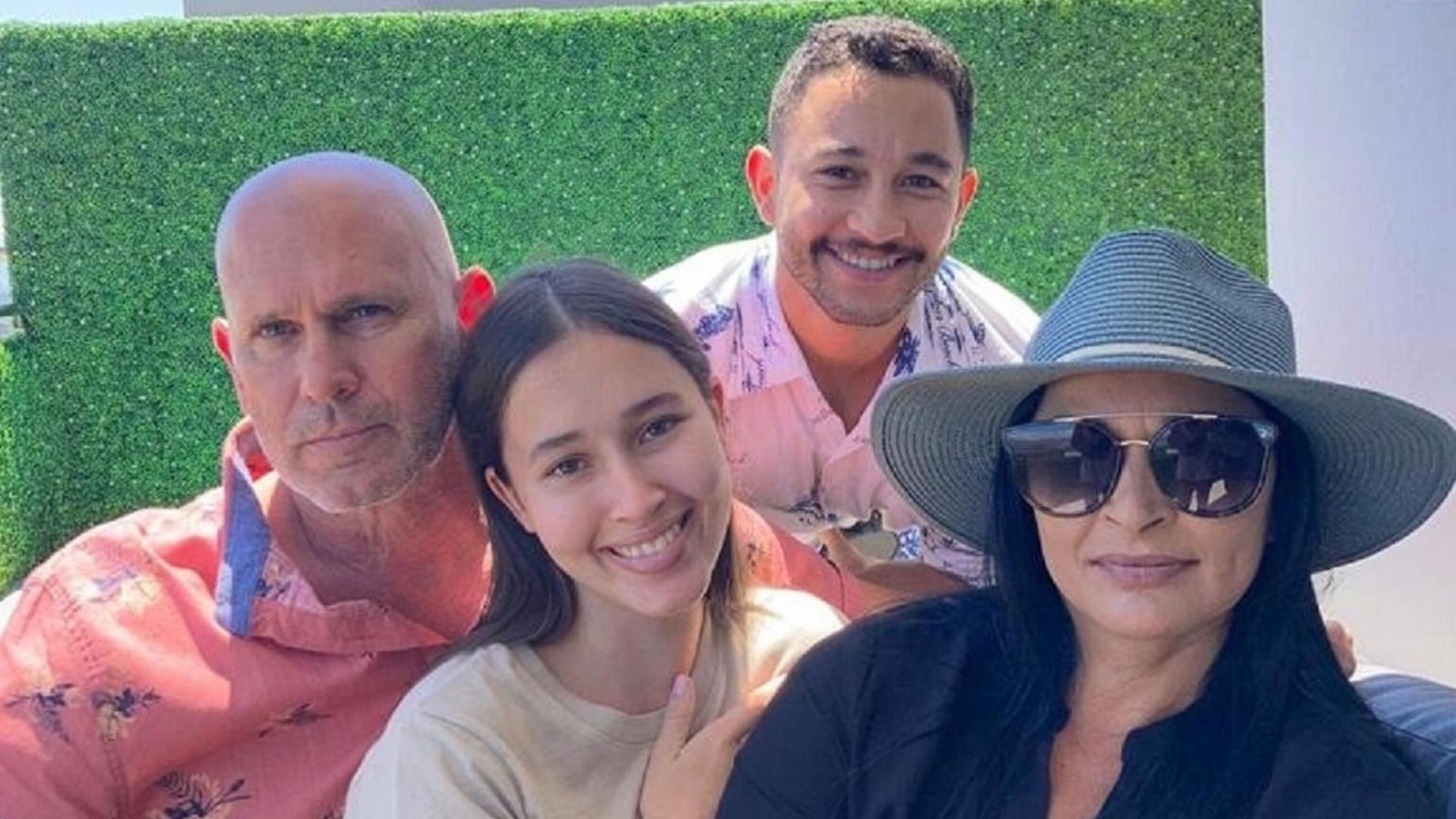 With no formal training, Tyler Page, 19, of Tokai, has been singing all her life. She recalls a video of herself as a 5-year-old jumping on a trampoline while belting out a tune. Now she is set for a leap into stardom after signing with Warner Music.
On her 16th birthday, Tyler's parents, Jason and Cheryl Tyler, gave her a ukulele that she learnt to play by watching online tutorials, and now it is part of her songs.
The alt-pop singer attended Kirstenhof Primary School and matriculated from Wynberg Girls' High School.
"I'm the arty one of the family. The life and soul of the party," she says, adding that her brother, Darrin, 28, is the academic one.
She believes social media is a great platform for rising stars, although she was at first shy to post video clips of herself singing.
"I was scared of what people would think of my voice, but the comments were good and that gave me confidence."
A friend put a video clip online and she was pleased with the positive comments. Then singer songwriter Jethro Tait heard her and asked if they could work on a song together.
In mid-2020, she signed with alt-pop record label Bad Future, and her debut song, Don't Believe the Aliens, was released later that year. Her second song, Kill All the Heroes, reached number 2 on 5FM's Indie Chart.
Then Warner came along. "I'm a little Cape Town girl, a baby in the industry. I've wanted this since I was born. It's been lots of hard work. Not many people have this opportunity, and I'm so privileged and am going to make the most of it," says Tyler.
Tyler's latest single, Wagmi, is an acronym for "We are all gonna make it." She says, "It's about a summer love and hope. About a meeting, not necessarily a person. An object or feeling, making an amazing connection, making it out of a rough place, especially in Covid times when many people have been affected by it. A lot of people don't talk about it, there's a stigma. I'm putting all this into a song."
Tyler goes for weird titles. Don't Believe the Aliens came out during the pandemic. "I hope to draw people with the weird titles. I like being different. It's good to be weird. The video was filmed in my bedroom," she says.
When Tyler is not singing, she's listening to music, and her second love is animals. "I'm so privileged to be working in the passion I love," she says. "Hopefully I can do it for the rest of my life."
Warner's creative lead Garth Brown says it took him under a minute to know that he wanted to sign Tyler. "I was blown away by her sheer talent and power. Every time I thought I couldn't be any more captured by a voice, I'd find something different from her tone, control and range that would send shivers down my spine. I believe that the world awaits her, and it's an honour for Warner Music South Africa to be a part of this journey."