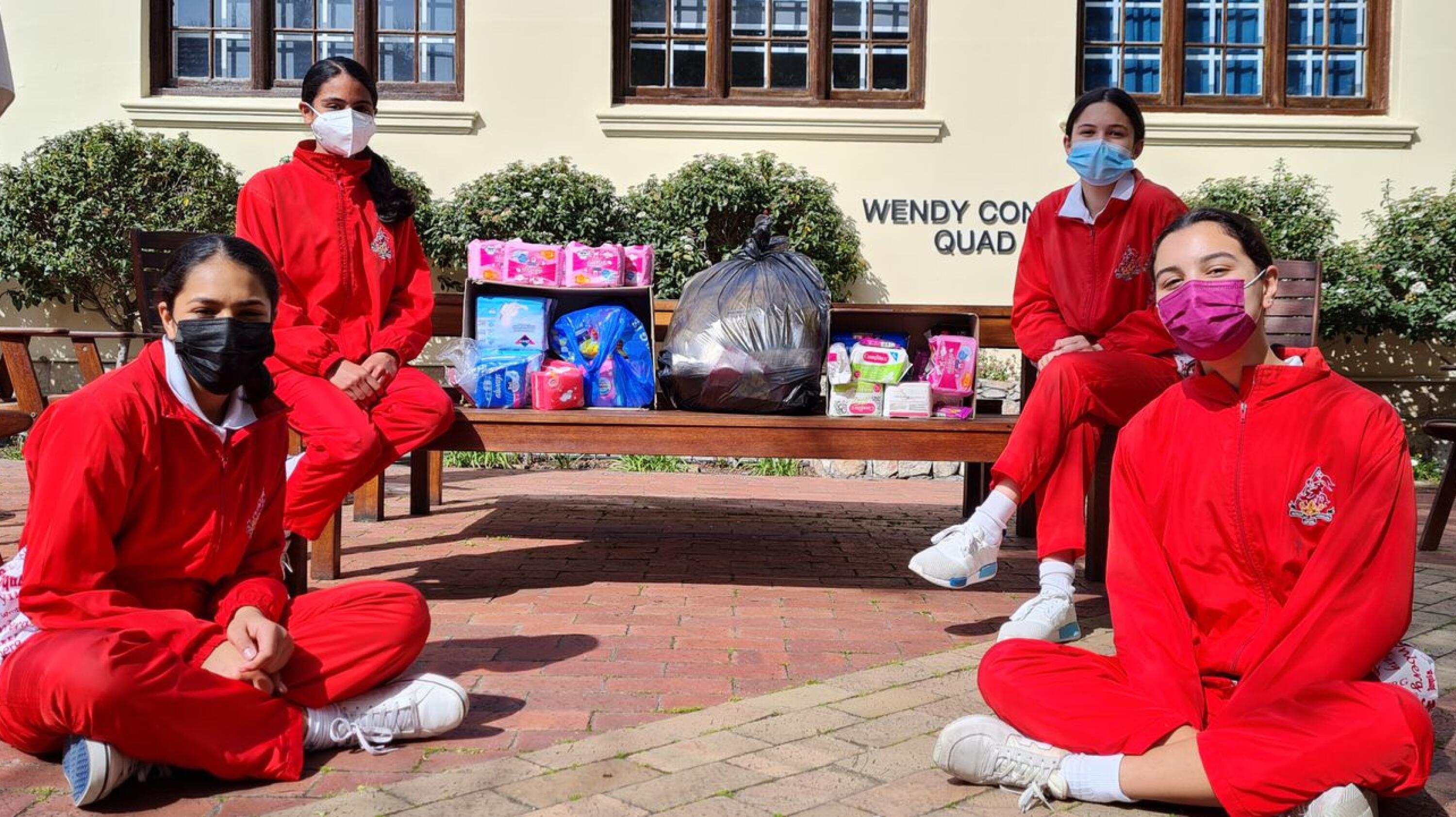 Bronwyn Thomas, 35, uses sanitary products found in wheelie bins or strips of old T-shirts to staunch her periods.
Her friend, Susan Jantjies, also 35, makes tampons from mattresses.
Ms Thomas and Ms Jantjies are both homeless and live in makeshift tents near the Gabriel Road traffic circle in Plumstead.
They are among the more than 1100 women who live on Cape Town's streets, according to the last homeless census done by the municipality in 2018. They are also among the many thousands of girls and women who can't afford basic female sanitary products.
According to Dr Zahid Badroodien, mayoral committee member for community services and health, occupants of municipal homeless shelters are given hygiene packs. And occasionally organisations or companies donate toiletries including sanitary pads to these facilities.
Wynberg Girls schools have been doing their bit to alleviate what has become known as "period poverty" with a sanitary-pad collection drive.
The junior school's spokeswoman Wanika Davids said their Grade 4 to 7 girls were collecting pads for girls at the Disa Primary in Hout Bay. "Others of our girls have used their own pocket money to buy sanitary towels for women and girls in different schools and shelters," said Ms Davids.
Tammy Duggan, spokeswoman Wynberg Girls' High School, said they too had run a drive to collect sanitary pads for girls who could not afford them.
A group of women calling themselves Faith, Hope, Love, Homeless Sanitary Drive, a registered not for profit have since 2016 been running a campaign to collect sanitary pads and toiletries for homeless women.
"We have seen the need and would like to assist these young and old with their monthly supplies," said Carmen Simons, of Bonteheuwel.
She asks those who can afford to do so to buy an extra packs of pads next time they go shopping and hand it to the first homeless woman they meet.
To support Faith, Hope, Love, Homeless Sanitary Drive, call Carmen Simons at 071 343 6610, or homelesssanitary@gmail.com