While the Covid-19 pandemic has threatened the food security of countless South Africans, some have taken the initiative to grow their own food, converting almost barren road verges into thriving beds of nutritious veggies.
Ghalema Easton is one of them. She worked as a cook and also made soft toys until Covid came along. She is one of many who found herself without work after the first week of lockdown.
But she saw it as a sign to live a decade-long dream of converting her Plumstead pavement into a fruit and veg garden.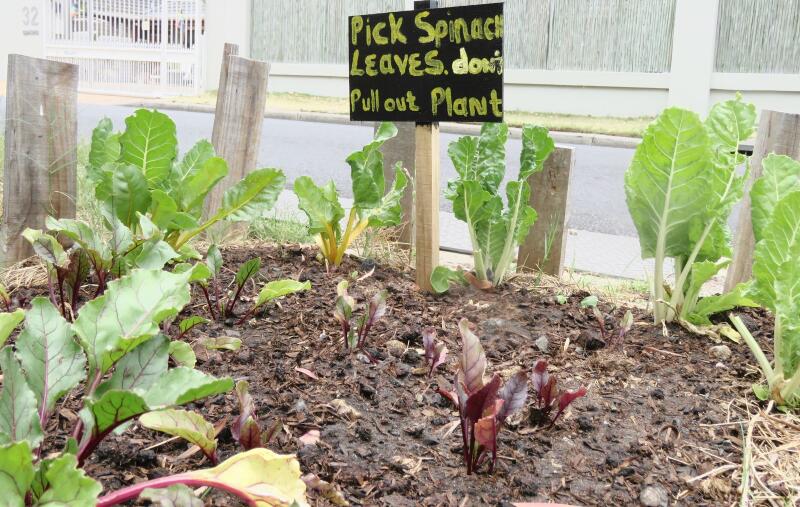 Despite City officials removing it time and again, she continued planting fruit trees, some of them hidden among marigolds.
Ms Easton is the visionary behind Creating Eden and has spearheaded several other pavement gardens in Plumstead and Diep River.
"While working on the beds in front of my house people would stop and chat and become inspired," she said.
They caught the bug and followed her snail trail to create neat vegetable beds in Dick Burton and neighbouring roads. She also found it was a great way for the community to come together, to start conversations and support each other.
Apart from her Creating Eden signs which take interested gardeners to informative posts on her social media page, such as how to prune tomato plants, composting, natural bug repellents and companion planting. Ms Easton has found it helps to post signs on how to pick the veggies, such as the outer leaves of spinach.
Ms Easton also has a special corner plot of Checkers Little Gardens seedlings. "People throw bags of the seedlings over my wall. I can get all of them to grow," laughed Ms Easton.
Valerie Anderson lives in Diep River and was already growing a few veggies in her small garden, mostly tomatoes and granadillas.
She believed she was not a gardener. "I even made cactuses die," she laughed.
But she wanted to do more, and to do it for others. She found Ms Easton on social media and asked friends and neighbours to join her. On Sunday December 18, with help, materials and advice from Ms Easton, they planted seven 2.5m beds plus an 18m one along a fence in Waterford Road.
Four days later, gently nurturing the beds daily with water, seedlings sprouted. Now she has her eye on a large empty plot in Talent Road in Diep River.
"People hooted happily and stopped to ask what we were doing," said Ms Anderson. "One person asked about them being stolen, but that's what they're for, come and help yourself," she said.
Ms Anderson said six beds, of 2m square and 1.5m deep will provide veg needs for a family of four for a year. "By planting each bed at different stages so you can continually harvest through the year," said Ms Anderson.