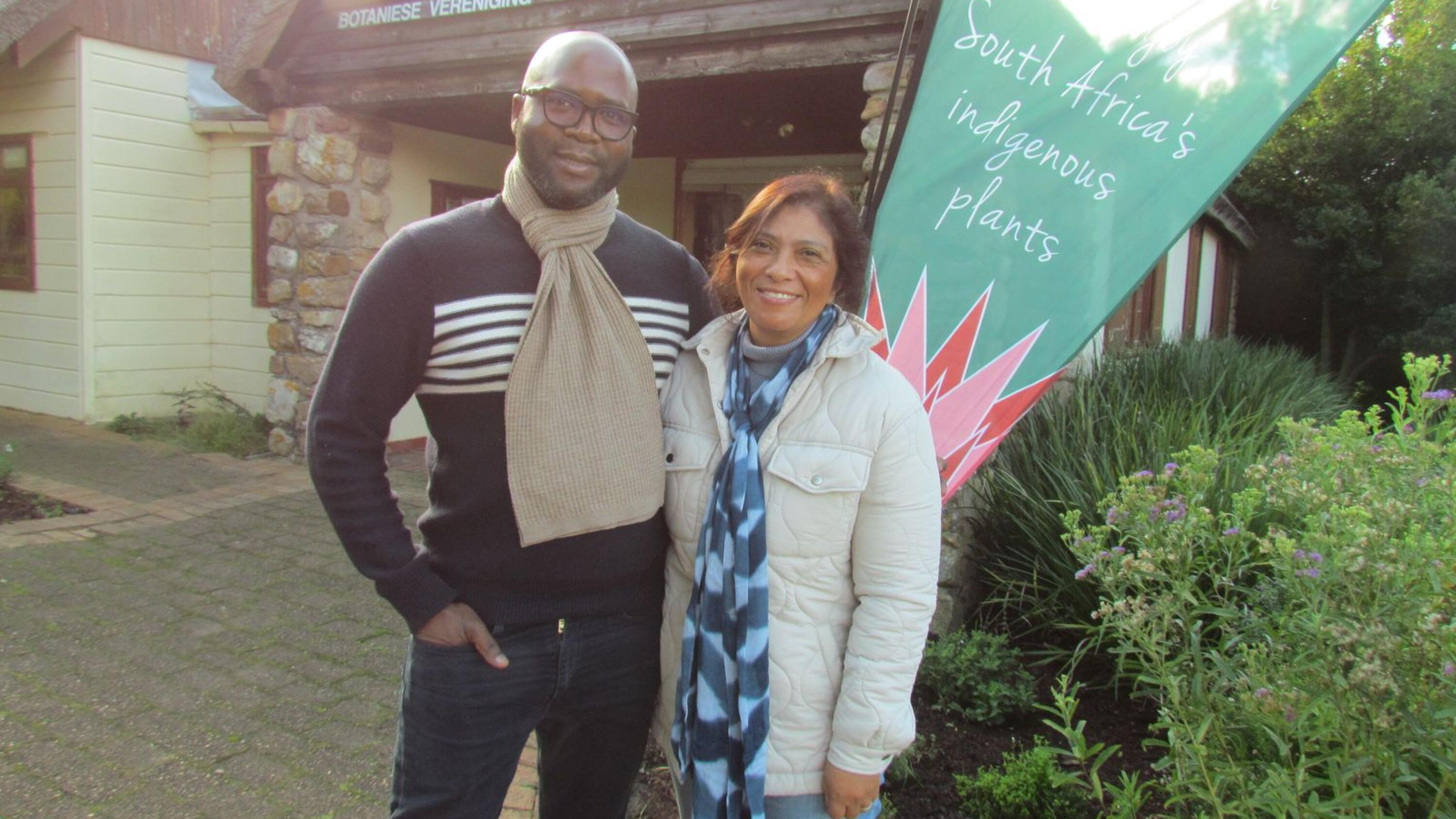 Members of the Botanical Society of South Africa face the prospect of losing their free entry to the country's botanical gardens.
BotSoc, as it is affectionately called, was formed in 1913 when the government of the day insisted that a body of private individuals be formed to help fund and run Kirstenbosch Botanical Garden.
The society now supports 11 national botanical gardens that fall under the South African National Biodiversity Institute (SANBI).
Today it has more than 14 500 members worldwide with 9 600 at its flagship Kirstenbosch branch, where the head office is. Annual national membership is R562 for an adult, R845 for a family including two scholars, and R433 for a senior. Regional fees are R349 for an adult, R504 for a family and R285 for a senior. Overseas members pay R1 011 for an adult, R1 522 for a family and R780 for a senior.
Entry to Kirstenbosch is R210 for an adult and R30 for children aged 6 to 17 (there is free entry for children under 6). At present, entry for all BotSoc members (with membership cards) is free. There is also free entry for all South Africans over the age of 60 on Tuesdays, except on public holidays.
The proposal to stop BotSoc members from benefiting from free entry to Kirstenbosch and other national botanical gardens has been on the cards for several years, according to BotSoc chairman Bongani Mnisi.
Sanbi and BotSoc had been in talks since March to determine how the organisations would work together in future, he said.
Sanbi had lost about R13 million to R14 million each year by providing free entry to its gardens, he said.
"No other botanical garden in the world provides free entry to its members. As an NPO, we contribute about 10%, about R5 million, of BotSoc's takings to Sanbi, but there's no way we could donate their perceived loss.
"Unless we embrace Sanbi, we are going to die. If we re-organise the society, we will grow bigger," said Mr Mnisi.
At one stage during its history, funding from the government almost dried up and Kirstenbosch was kept going by BotSoc members digging deep into their pockets.
Mr Mnisi said current memberships would be honoured with the benefits as they now stood and the society would keep its members informed as soon as the talks had concluded.
BotSoc general manager Antonia de Barros said the society was hoping to grow its membership.
"These are exciting times to re-imagine what we want, which is to gather these plant people and create a movement for plants in South Africa," she said. "We are making a big drive for people who have specific skills to join us to grow membership of this non-profit organisation."
The society has already made some changes by introducing online sign-up and membership renewal and an e-version of the Veld & Flora magazine, which costs R750 000 to print and is delivered quarterly by post to members.
The society also sells plants on its website and it has introduced a series of online webinars and branch events.
Ms De Barros said volunteers were still key to the success of South Africa's most famous garden. They have offered guided tours, run the bookshops and worked in the propagation facilities.
Volunteer Dot Malan, of Constantia, who leads regular guided walks in Kirstenbosch, said dedicated BotSoc members had kept the society and Kirstenbosch going through some hard times and had helped to make Kirstenbosch one of the top-seven botanical gardens in the world.
It was South Africa's unique fybos – "the oldest flora of the universe" – that made Kirstenbosch so special, she said.
National BotSoc council member Keith Kirsten believes the path to the society's future will revolve around membership drives and fund-raising to implement BotSoc's mission – know, grow, protect and enjoy SA's indigenous plants.
Ms De Barros said, "Now is the time to join BotSoc and get to meet people who know about plant conservation and how to grow indigenous plants or where to see plant species."
Sanbi spokesperson Ntsiki Mpulo said that neither party was allowed to speak to the media while negotiations over access were under way.
BotSoc's hybrid online annual general meeting will be held at Garden Route Botanical Gardens, in George, on Saturday July 2, from 9.30am to noon.