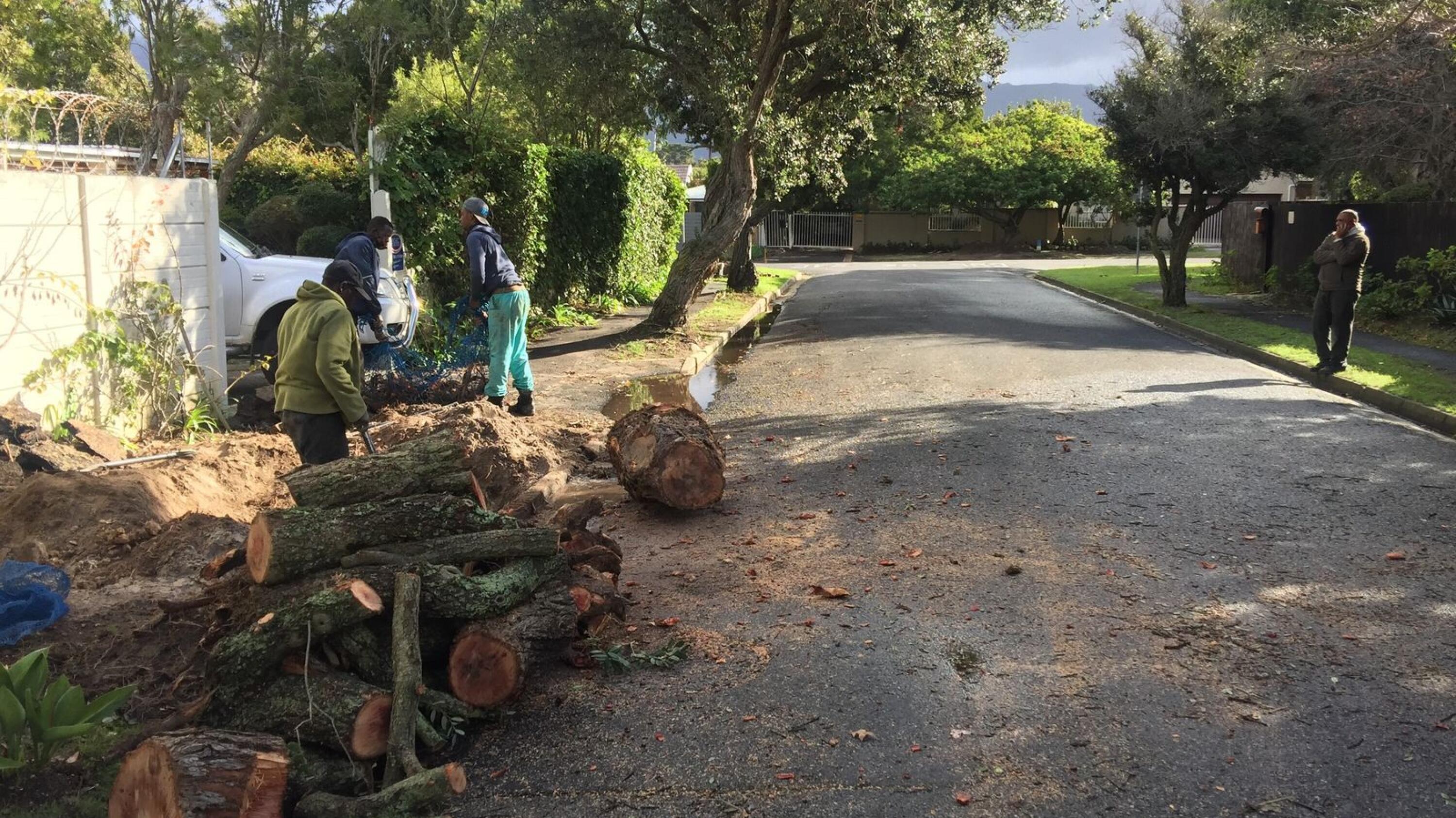 The City is investigating after a municipal tree was removed from outside a house in Newton Drive, Meadowridge.
"These trees have been growing for 40 years. I feel it lowers the value of the houses in this road and is a sacrilege," complained resident Regina Petersen last week.
She said she had reported the incident to the City's recreation and parks department because she did not believe the council had given her neighbour permission to remove the tree.
When the Bulletin visited the corner property on Thursday July 1, a woman who refused to give her name said her husband had a letter granting permission for the tree on the corner of Hadfield Way to be removed because it was lifting the pavement. She said the City had told them that many residents had complained about roots from verge trees blocking drains.
She said her husband had the letter at his workplace. We asked that he email a copy to the Bulletin, but we did not see it by time of publication.
Mayoral committee member for community service and health Dr Zahid Badroodien said no permission was granted to remove a tree at this location, according to the recreation and parks department, and the matter was under investigation.
Removal of trees on municipal land is prohibited under City by-laws. Those suspected of doing so are liable for prosecution, which may lead to a fine.
The City had a tree canopy cover of 7% compared to international minimum standards of 10%, he said.
"Every effort must be made to collectively protect existing trees and also to grow the City's urban forest by planting new trees," said Dr Badroodien.
Send tree-related enquiries to arborist@capetown.gov.za