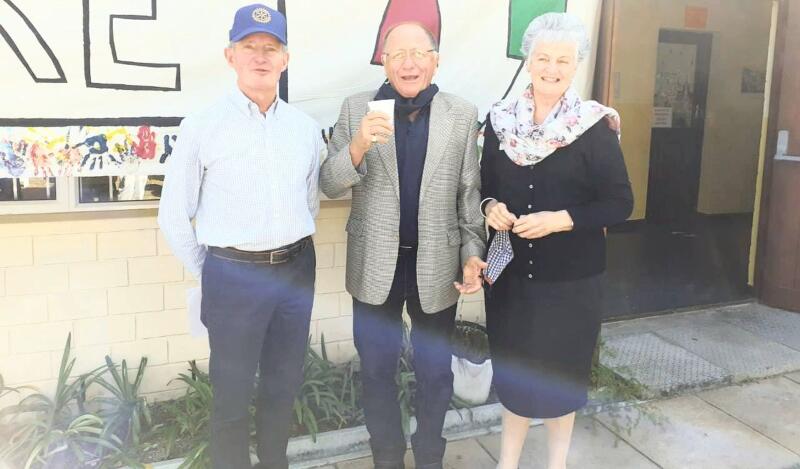 Constantia Rotary couldn't run its annual community health screenings this year because of Covid-19, but the club still held an awards ceremony last week to thank those who make the event possible.
The club presented certificates to three clinics and two home-based care centres that have helped various Rotary clubs do primary health checks on some 7 000 residents of Seawinds, Capricorn and Westlake in the past six years.
The health-care workers came from Westlake United Church Trust Home Based Carers, Living Hope Home Based Carers and the Westlake, Seawinds and Lavender Hill clinics.
The function took place at the Westlake United Church Trust (WUCT) on Thursday October 15.
The Constantia Rotary Club's past president, Ross Kelly, said the club would have been busy with its seventh Rotary Family Health Day had it not been for Covid-19.
"Although the pandemic makes this impossible, we are grateful that we can, at least, all get together briefly and thank our partners for the great work they have done in seeing about 1 500 patients in three days each year."
Nicci Woodbridge, Ann Albrecht, Di Forrester and Geoff von Klemperer, four of the original organisers of the first Rotary Family Health Day, were present at the function.
Rotarian Jean Avis, a health-day volunteer who has worked in palliative care for 30 years and is recipient of Rotary's Paul Harris award, presented the certificates.
The provincial Department of Health, the City health department, Living Hope, WUCT, Spec-Savers and a number of other NGOs usually participate in the annual health days.
"We can provide the venue, organisation, refreshments, and some youthful helpers from our Interact Clubs, but it is the clinic sisters and home-based carers who do the bulk of the testing and counselling. They do this all year round, and their working conditions and health risks have been adversely affected by the pandemic. So we have gathered today to say thank you and to tell you that we look forward to working with you all again in a year's time if conditions permit," Mr Kelly said.