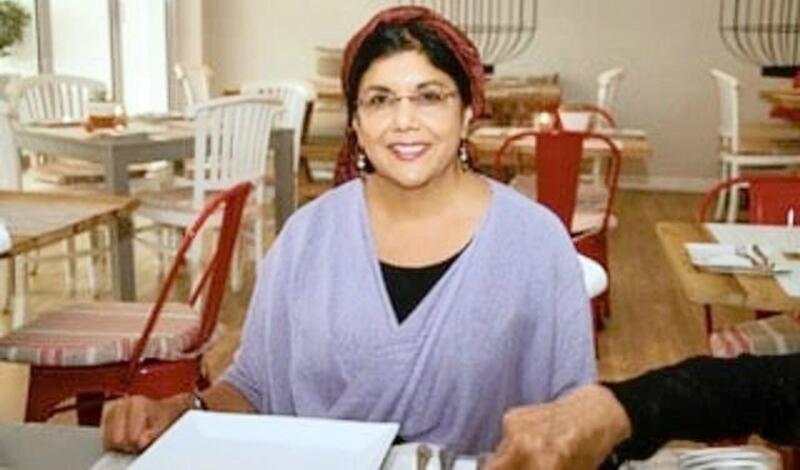 Having enthusiasm, a genuine interest in people and building trust are some of the main qualities of a good journalist, says Wynberg resident Zubeida Jaffer who was awarded the Allan Kirkland Soga Lifetime Achievement Award 2020.
The veteran journalist, 62, said she was surprised when she got the call with the news that she had received the award, which recognises impeccable ethics, craft excellence and an extraordinary contribution to journalism.
"This came out of the blue. But I really value the fact that my peers have decided to recognise me," said Ms Jaffer, whose journalism career spans 40 years.
Ms Jaffer started as an 18-year-old University of Cape Town student at the Cape Argus newsroom seeking a holiday job. Little did she know that she was stepping into her future role as a news reporter and an inadvertent anti-apartheid activist.
"I did not choose journalism, journalism chose me," said Ms Jaffer.
When asked what makes a good journalist, she said she believed a journalist should build trust with their contacts and the first step towards this is, "to spell his/her name correctly. A journalist should also be enthusiastic and have a genuine interest in people."
She studied journalism at Rhodes University and by 1980 was working as a reporter at the Cape Times, all the while volunteering in developing the community newspaper, Grassroots.
Initiated by a group of local journalists, Grassroots helped bring together local community organisations which would eventually combine to form the United Democratic Front (UDF) that led the uprising against apartheid.
Her reporting career started at the time of the uprisings in the Cape and within six months led to her arrest and detention after she exposed police killings on the Cape Flats.
She was charged in 1980 with possession of three banned books, among them Frantz Fanon's Wretched of the Earth and Eddie Roux's Time Longer than Rope, and acquitted.
In 1981, her passport was withdrawn the day after she reported on University of the Western Cape (UWC) students burning the old South African flag. She was denied a passport for the next nine years.
She left the Cape Times at the end of 1981 and produced community and trade union media, helping to give voice to local communities. This led to another spell in detention in 1986.
Ms Jaffer's has continued to write for newspapers and doing radio and television interviews over the years but has also moved into writing books.
Her memoir, Our Generation, eloquently tells the story of her emotional journey through the years of South Africa's turbulence into a new democracy.
Her second book, Love in the Time of Treason, is the story of Ayesha Dawood of Worcester who was charged with treason alongside Nelson Mandela in the 1950s.
It is published internationally under the title, On Trial with Mandela.
Her third book, Beauty of the Heart, the Life and Times of Charlotte Mannya Maxeke, tells the story of a formidable South African woman leader who also became South Africa's first black female graduate.
Ms Jaffer wrote the book as writer-in-residence at the University of Free State (UFS). She remains associated with the university as a research fellow. This has allowed her to co-edit a fourth book, Decolonizing Journalism in South Africa: Critical Perspectives, with three other academics. The book will be released in 2021.
Ms Jaffer's career in news print has evolved into the digital space as, she said, we had to "go with the times".
When Covid-19 hit the world, Ms Jaffer said she had already, while at UFS, founded an online platform, to introduce students to stories of African pioneer journalists who are ignored in university curricula.
"This portal links up with students and academics across the country and will soon be extended to the African continent and the diaspora.
"This has been entirely created with local funds and represents an effort to decolonise journalism education," said Ms Jaffer.
She also curates a news portal under her own name, where she publishes her own articles and a selection of writings that have attracted her attention.
Later this year, she plans to launch her own publishing company called No 10 Publishers in an effort to build her own independent voice "free from the vestiges and restrictions of past oppressions".