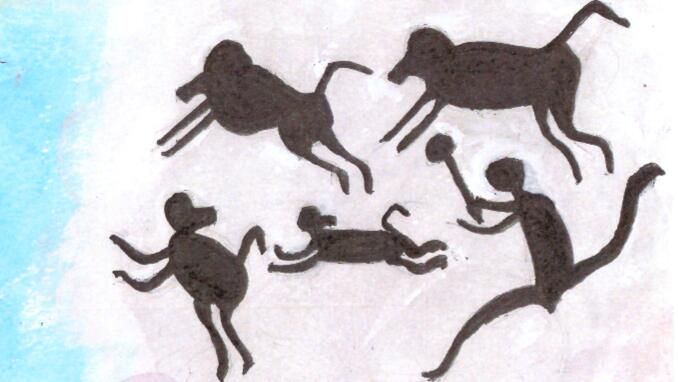 Brian Agar, Constantia
The occurrence in upper Constantia and Tokai of baboon troops has reminded me of a piece of rock art I saw depicting interactions between these particular animals and the Stone-Age inhabitants of southern Africa.
I came across the rock-art painting by a San artist, in the KwaZulu Natal Drakensberg mountains, many years ago. It was black monochrome on the wall of a sandstone shelter, and it told its own entertaining story!
The painting had deteriorated somewhat. What I append to this letter is an accurate but embellished copy that I have painted.
It is part of a series of reproductions designed to preserve the memory of San art, in particular, some beautiful shaded polychromes found in a remote area.
It seems that the artwork portrays, among other things, anger and possibly a grain of humour, which makes it unique in Stone-Age art anywhere.