Mark Ward
Claremont Cricket Club clinched the Western Province Cricket Association (WPCA) Premier League title in exciting fashion at the Constantia Oval on Saturday.
Claremont's winning celebrations follow a bonus point victory over defending champions Durbanville in their penultimate match in the 50-over league competition.
This is Claremont's first Premier League title and completes a treble for the club having won the T20-title in November while its veteran team added to the successful 2022-2023 season by beating Primrose in the final.
Needing a bonus point to win, Claremont went about their task by skittling out Durbanville for 136 after they amassed 185/9 in their 50 overs.
The home side needed to restrict the visitors to 149 to secure the bonus point win, and captain Josh Breed led from the front to contain visitors with astute leadership.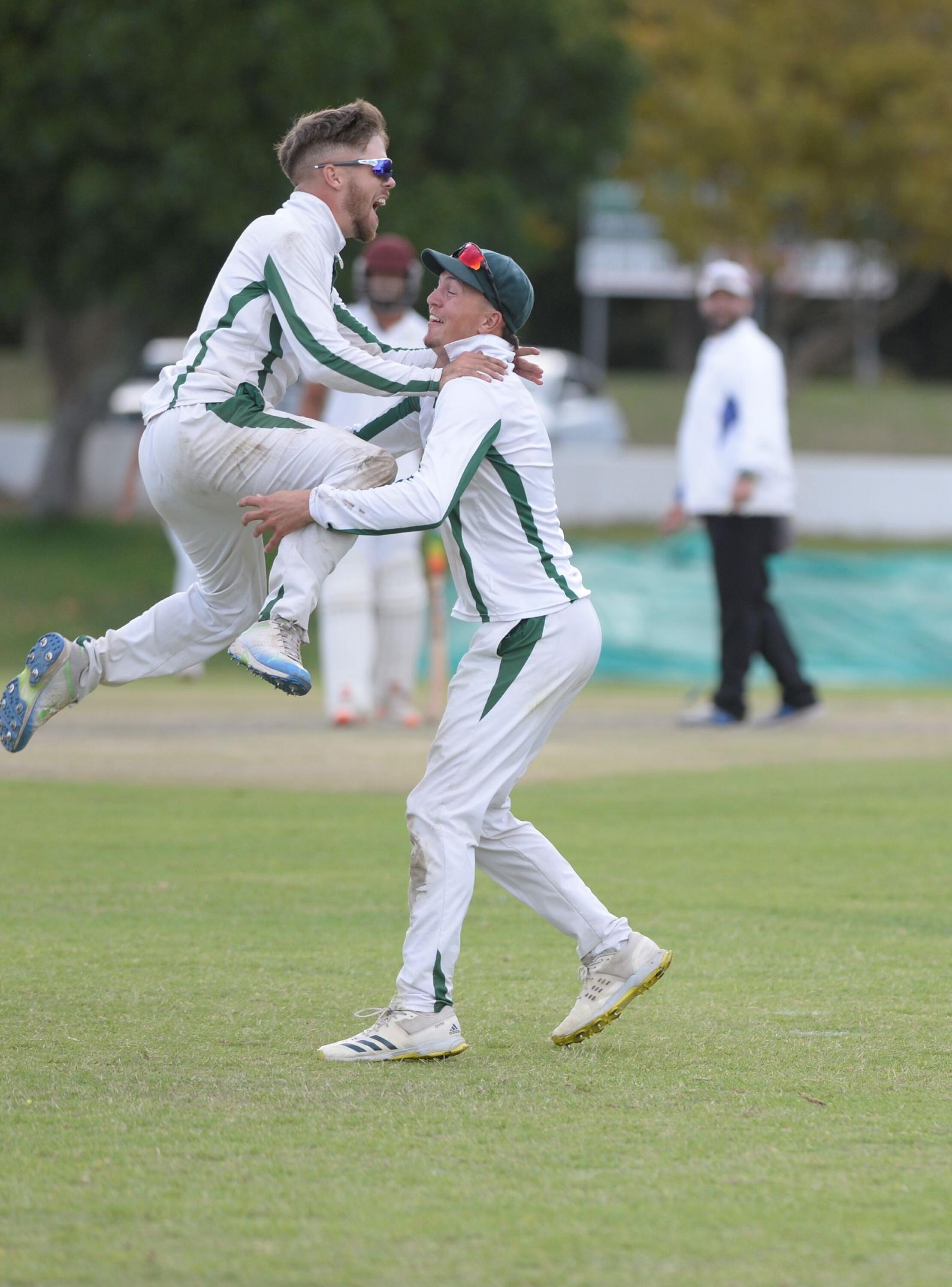 Breed, a 23-year-old leg-spinner, who played four matches for the Western Province amateur side after leaving Wynberg Boys', took 4/41 in his 9.5 overs to spark wild jubilation never seen at this scenic venue nestled beneath the Constantiaberg.
The other leggie Harlan Greig also excelled by taking 3/23 in seven overs. Among the batters, Micheal Appollis produced a valuable 48 not out with fine contributions from Zaheer Lorgat (38) and Matthew de Villiers (38).
"This is so amazing. It was hard work and every match was equally difficult like beating Durbanville today. It was an exceptional performance and team effort throughout this season," said Breed.
He played a leading role with both bat and ball in his side's success this season by taking 52 wickets in 20 innings to end the season as the team's top wicket taker, ahead of teammate and seamer, Gavin Dickenson who took 29 scalps in 19 innings.
He is also his side's second highest run chaser with 700 runs on the board while Matthew de Villiers stands on top with 762 runs. Breed confirmed he will spend this winter playing county cricket in England.
Coach Allison Johnson paid tribute to his players.
"They performed superbly over the past season. It was indeed a hard and tough season and well deserved. This completes a great double as we also won the T20 earlier in the season," said Johnson with cheering supporters clamouring him with hugs and high fives.
For Johnson, a former Barbados and Western Province medium pace bowler, this is his first success with the club since taking over four seasons ago.